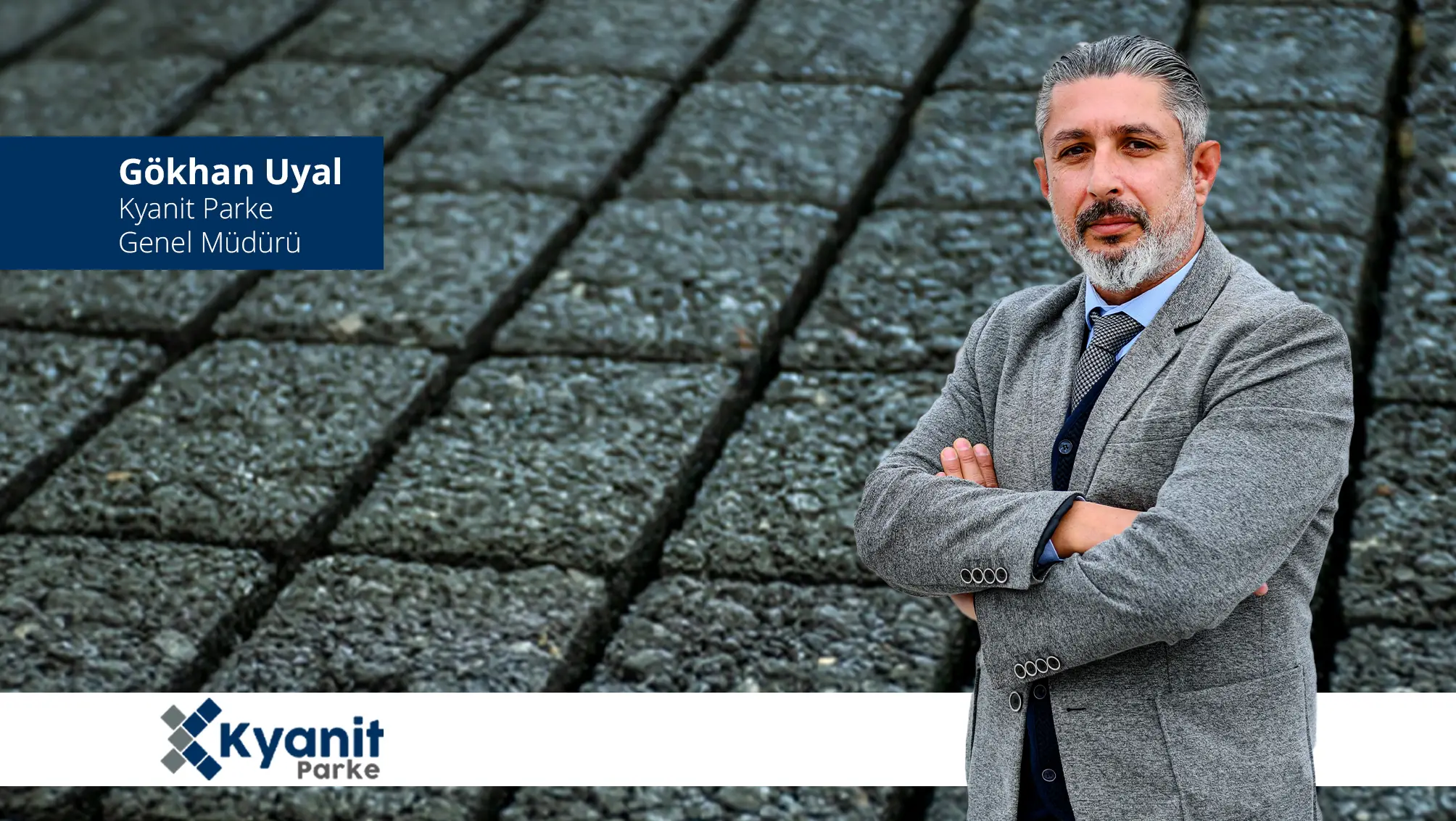 One of the largest construction materials manufacturers in our country, Kyanit Parke added a new product to its product range including concrete parquet and pumice block and produced asphaltic parquet.
Asphaltic concrete paving, which does not hold water on its surface thanks to its permeability feature, has a compressive strength of 400 kg/cm2, and can be used easily both on roads and pavements It is produced on order with black, red, grey and yellow colour options.
Asphaltic concrete parquet, which can be used as a drainage coating instead of grating on the roads inside the apartment complexes, on the floors selected as non-slip areas, in parking lots, in areas with heavy rainfall (to minimize sudden floods), on heavy vehicle passageways, tunnels, bridges and highways, ensuring long-lasting use thanks to its durability in adverse natural conditions and against heavy loads.
In addition to being long-lasting, another advantage of the product is adding an aesthetic appeal in the areas where it is applied.
The parquet prepared in 10x20x8 cm dimensions after receiving approval of Kyanit Parke laboratory takes its final form according to the colour preference of the customers and is delivered to the user with the assurance of Kyanit Parke.
Kyanit Parke General Manager Gökhan Uyal, said the following about the new asphaltic flooring product, which stands out with its durability;
"Because asphalt, which is the oldest and most durable road construction material used in the world, is a fossil fuel product and efforts are being made to reduce its use today, there is a need to develop alternative products. As a result, we, as Kyanit Parke, successfully completed the R&D studies and produced asphalt-looking concrete parquet.
Our new product, that is an economical, maintenance-free and long-lasting floor covering system, is also very practical as it can be applied quickly and is ready to use within the same day.
It also provides an architecturally beautiful appearance in the areas used. It has a very broad area of use such as sidewalks and walking paths, roads inside apartment complexes, open/closed parking lots, factory fields, parks and gardens, avenues and streets."